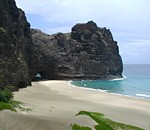 Camping on Kauai can be an incredible thing!  Our family does 'camp-outs' several times a year and they are always a complete blast and full of adventure.
Camping on Kauai is permitted  at Anahola (Aliomanu Bay), Haena, Anini, Salt Pond, and Polihale Beach Parks, as well as in specified areas of the Na Pali Coast regions and other wilderness preserves.  For State Parks, the camping limit is 5 nights in a 30 day period per campground (less on some stopovers on the Kalalau Trail).
For information, permits, and reservations contact Department of Land and Natural Resources, Parks Division, State of Hawaii, 3060 Eiwa St,P.O. Box 1671, Lihue, HI 96766 (274-3444). Download permit forms at the Kauai Government Website (click on licenses and permits). For Alakai Swamp or Waimea Canyon, contact Division of Forestry at the same address (808-274-3444). Kauai County Parks: camping is limited to 4 days per park, or 12 nights total. (808-241-6670). Allow 30 days to process permits.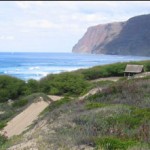 Westside: Koke'e: YWCA Camp Sloggett in spectacular Koke'e State
Park has access to 45 miles of hiking trails leading to the Kalalau Lookout
and its amazing views of the Waimea Canyon and Na Pali coastline. Group
and hostel accommodations include tent camping and a bunkhouse with
kitchenettes, shared bath facilities, and hot showers (from $20/pp/night).
Reserve at least two months in advance: YWCA of Kauai, 3094 Elua St,
Lihue HI 96766 (808-245-5959).
Those who want to be close to nature – and to a shower and refrigerator
at the same time – can try Koke'e Lodge's cabins, which have a stove,
refrigerator, hot shower, cooking and eating utensils, linens, bedding, and
wood burning stove; prices start at $45/night (maximum stay of 5 nights
during a 30 day period). Advance reservations: Koke'e Lodge, Box 819,
Waimea HI 96796 (808-335-6061). Breakfast and light lunch 9am – 3:30pm.
Bring warm clothes for cold nights, and remember, on Kauai as elsewhere,
to lock valuables in car's trunk.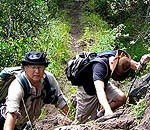 North Shore: Ha'ena: YMCA Camp Naue in spectacular Ha'ena on
the north shore offers beachfront camping in bunk houses (or your own
tent). It's popular with local clubs and families, but individual tourists are
also welcome to stay in the bunkhouse ($12/night; children half-price); if
you bring your own tent, it's only $10. YMCA of Kauai, Box 1786, Lihue
HI 96766 (808-246-9090 or 808-742-1200).
Rent camping equipment at Pedal & Paddle in Hanalei (808-826-9069; you
can also ask about current trail conditions); Kayak Kauai in Hanalei (808-826-
9844; 800-437-3507) and Kapa'a (808-822-9179); or Outfitters
Kauai (808-742-9667) in Poipu. Buy camping equipment in Long's Drug Store,
K- Mart, Wal-Mart, Costco in Lihue, as well as small variety stores like
Waipouli Variety (Wailua), Discount Variety (Koloa), Village Variety
(Hanalei), or Ace Hardware (Hanalei).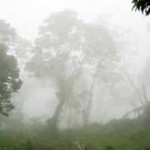 IMPORTANT MESSAGE: Please do take a moment to visit 'Save Kokee', a website dedicated to the community effort to sustain and protect Kōke'e and Waimea Canyon State Parks.  We must join together now, and do so quickly, if we hope to minimize the irreparable damage that will result if current redevelopment and new development plans, for the sake of generating revenue, are allowed to win out over the need to conserve and protect the integrity of our parks.
For further information about camping on the Garden Island and many other Kauai Island Activities please contact our Jean & Abbott Personal Concierge and Activity Director. who is full of knowledge on all things Kauai!