ABOUT KAUAI
If you've ever visited Kauai, then you most certainly can't wait to come back.  If this is your first time visiting the Island, then no doubt you are filled with anticipation and excitement.

A Lush Island Paradise
Kauai, aptly nicknamed the Garden Isle, is one of the least populated Hawaiian islands, and is famous for its raw and breathtaking beauty.  Kauai has a variety of climates and stunning geological features ranging from desert to rain forest, a mini-Grand Canyon, waterfall laden cliffs and coastlines and the largest white sand beaches in the state. Visitors to the island worship not only its postcard-perfect beauty, but Kauai's diversity of cultures, activities, shopping and dining.
The Oldest & Most Scenic Hawaiian Island
The tropical paradise of Kauai basks amidst the sparkling blue waters of the Pacific Ocean, about 20 minutes by air from Honolulu, Hawaii. Formed over six million years ago, the Island encompasses roughly 550 square miles and is the oldest and northernmost of the main Hawaiian Islands. To visit Kauai is to quickly lose yourself in the quiet majesty of the Island's lush tropical setting and extraordinary natural heritage. Come, discover the legendary aloha spirit that abounds in this friendly Garden Island paradise.
Verdant rain forests, impressive golf courses, vibrant scenery, friendly faces, blissful breezes, and striking waterfalls are just a few of Kauai's spectacular offerings. Exploring Kauai is to unearth secrets more than five million years old, the world's greatest natural wonders, and an island that proves that, like fine wine, some things get better with age.
Prepare to Unwind & Decompress
Be prepared to unwind and decompress from frenetic city life, the only crowds you'll experience on Kauai are the throng of locals and visitors at the weekly outdoor farmer's markets.  Walk along beaches where the ocean marries the coastline in a heavenly match, watch with childlike awe as dolphins and whales swim in their natural habitat, and observe the panoramic beauty of Kauai's remarkable vistas. December through April each year the Humpback Whales make their migration to our warm Hawaiian waters to mate and give birth. Many coastal areas of Kauai offer ideal vantage points to observe these "gentle giants" as well as dolphins and turtles as they frolic in the ocean.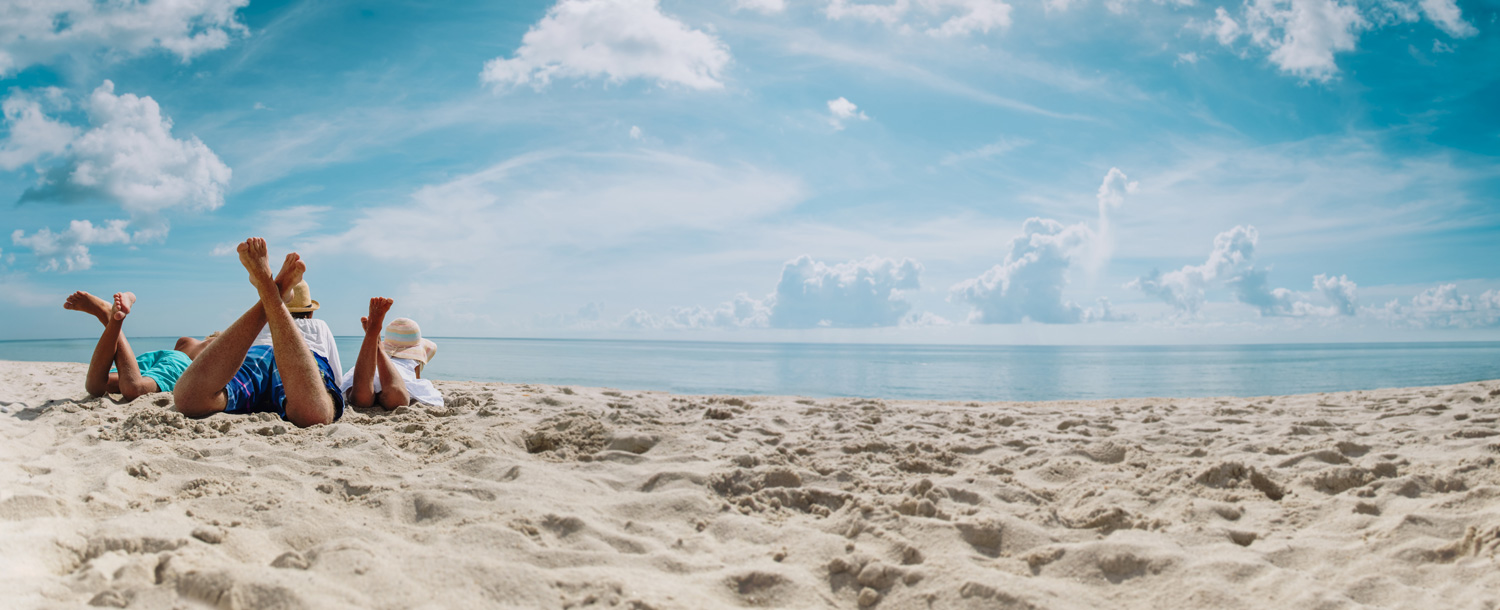 Plan Your Kauai Vacation with the Experts
When planning a trip to the Garden Island of Kauai with Jean & Abbott Properties, be prepared to experience the vacation of a lifetime! Jean & Abbott Properties offers over 200 of the finest Kauai vacation rentals, located throughout the desirable coastal and beach communities of the Island.  Whether you are looking for a beachfront cottage, ocean bluff villa or luxury Kauai condo we can help you choose the property that is just right for you and your family or group.  We look forward to welcoming you to Kauai.
 An Island of Diversity
Mother Nature's moods run the full spectrum for Kauai's fortunate visitors. Where else in the world can you discover an island that offers so much diversity: soft, refreshing coolness atop a mountain; brief, misty rain showers; arid desert land, and the ever-smiling warmth of the sun and the sand?  To learn more about the areas of Kauai, and browse our large selection of luxury Kauai vacation rentals chose an area below. Start planning your Kauai vacation today!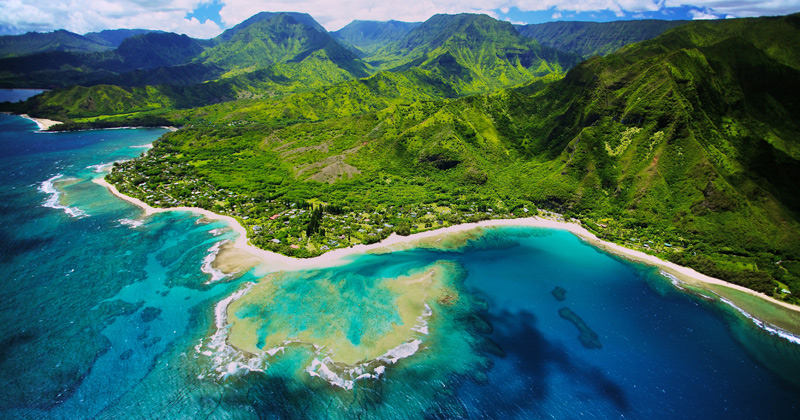 Haena
A small oceanfront, residential community situated about 4 miles beyond Hanalei. Haena is one of the most beautiful and serene places on the planet, where you will discover waterfalls, lush tropical jungles, gorgeous beaches, fabulous hiking trails, and colorful sunsets.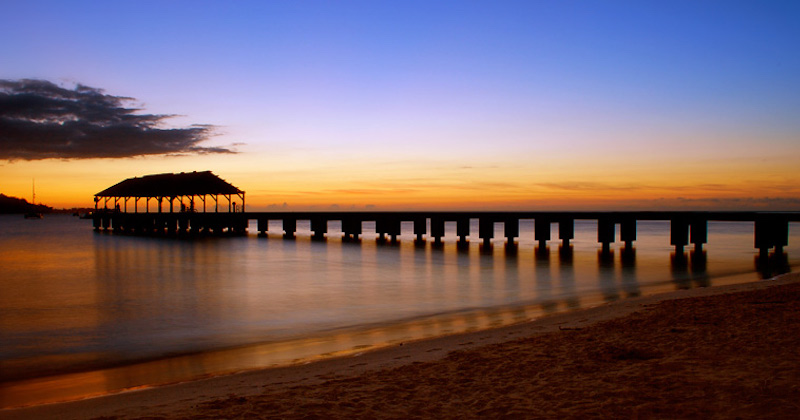 Hanalei
A quaint and beautiful town on the northern coast of Kauai. Our Hanalei rentals are located along a two mile crescent of the white sandy beaches of Hanalei Bay set against a stunning backdrop of 5,000 foot high mountain peaks and waterfalls…
Anini Beach
You will find Anini between Kilauea and Princeville on Kauai's North Shore on a narrow but stunningly scenic road that winds down to the oceans' edge.  This highly desirable beach community is known for its long stretch of barrier reef, palatial beachfront properties, fabulous windsurfing, protected swimming and snorkeling and beach combing.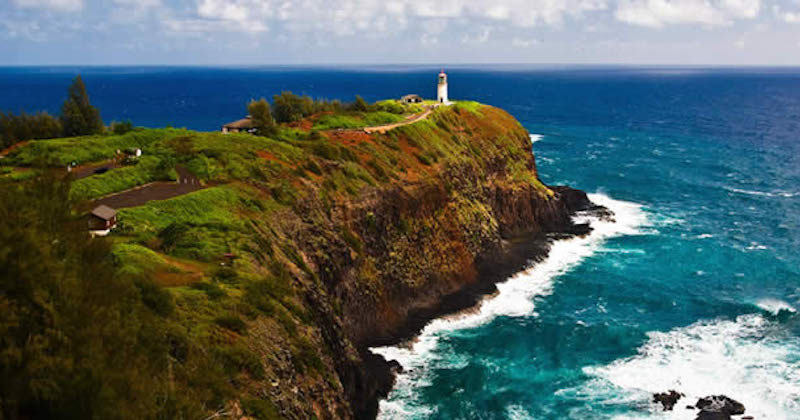 Kilauea
The Kilauea township and outlying areas mark the beginning of Kauai's North Shore. Not far from the ocean bluffs near Kilauea Lighthouse, is Kilauea town featuring a collection of plantation-era lava rock buildings, which are filled with boutique shops and delicious eateries.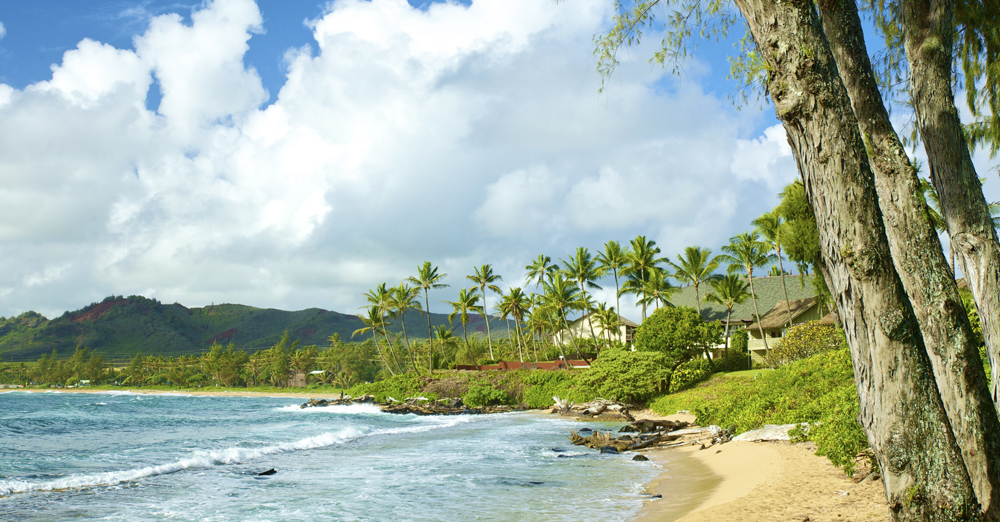 Kapaa
Kauai's eastern shore, also known as the Coconut Coast has so much to offer including great beaches, shopping, dining, a coastal path, Hawaii's largest navigable river and all the conveniences of a bustling island town. If you like to be in the middle of what's happening, then Kapaa could be the perfect match!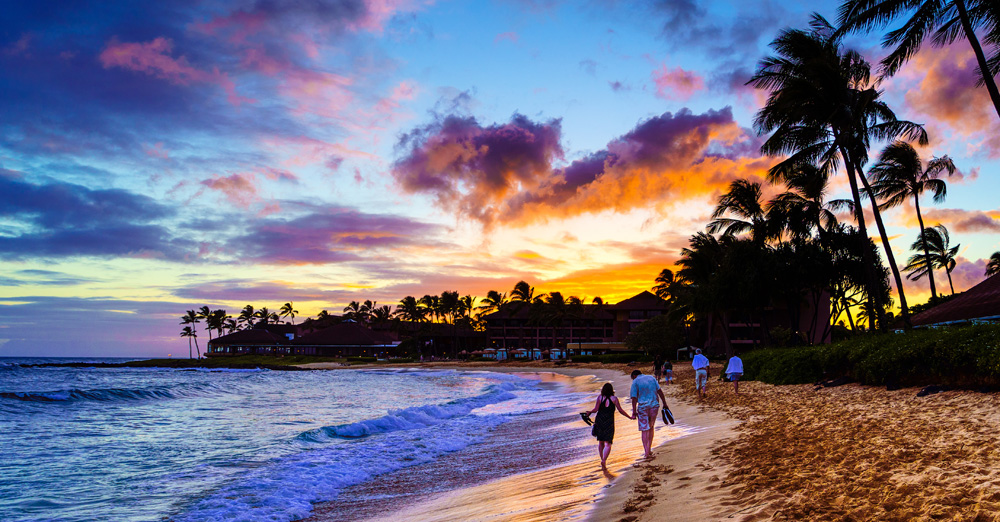 Poipu
The "Sunny South Side" is where you'll find the resort community of Poipu,  situated along a 5-mile stretch of coast line.  Home to many of the island's largest and most lavish hotels and luxury resort condominiums, it is an excellent surfing and diving destination with predominant sunshine year round.