" Jean and Abbott made our time on Kauai special from the moment we arrived. Thanks for all the tips and for going out of your way to make sure we booked the perfect place for our needs. "
– Rose & Family
" Shelah was so helpful in finding a wonderful house for our first-ever whole family vacation. I would highly recommend this agency to anyone looking for Kauai vacation rentals. "
– Dale
" We have vacationed all over the world and this trip has topped them all. Our Kauai Vacation Rental was magnificent. The staff at Jean & Abbott really does a great job keeping things first class from start to finish. "
– The Gunnith's
VACATION RENTAL POLICIES
View our vacation rental policies and terms, so you know what to expect in regard to security deposits, cancellation fees, payment methods and more.
Kauai Rental Terms:
Jean & Abbott Luxury Kauai Vacation Homes, LLC. unilaterally and at its sole discretion reserves the right to change or cancel the reservation for any reason with refunds made accordingly, in the event this property becomes unavailable for rent. Jean & Abbott Luxury Kauai Vacation Homes, LLC. agrees to use best efforts to secure an equivalent rental property. If this is not possible, Jean and Abbott Luxury Kauai Vacation Homes, LLC. reserves the right to cancel this reservation and return all monies to Guest(s).  Guest Agrees to allow Jean & Abbott Luxury Kauai Vacation Homes and/or assignees the right to enter due to the following: a) To make necessary or agreed repairs. b) To supply services agreed upon. c) If unit is for sale, we will give you 48 hours advance notice to show the unit at reasonable hours d) In case of an emergency, we reserve the right to enter at anytime for the purpose of safe keeping or prevention of further damage. Note: Please notify us if you will be absent from the property for more than 2 days.
LANDLORD RESPONSIBILITY:
a) We will give you the right to occupy unit per agreement. b) We will provide and maintain appliances. We will not be liable for interruption of these services that is beyond our control. We will also not be responsible for interruption electricity, water, or gas beyond our control. Please promptly notify us of any problems. You may not end this agreement because of these interruptions.
TENANT RESPONSIBILITY:
a) Notify us of any defects or problems. b) Use the unit as a place to live; you may not use it for any filmmaking, photo shoots, unlawful, improper, or offensive purpose. c) Furniture is not to be moved within or from the unit. d) No parties/functions within the rental property e) No animals/pets allowed in the unit or on the property f) No smoking within the unit. g) No shoes to be worn within the unit h) Please obey all house rules posted in unit.
MISCELLANEOUS:
a) Housekeeping services may be available by request only and will incur additional fees b) This contract is binding and cannot be modified or terminated by a sudden change of circumstance c) Changes: The booking agent must be notified of any changes as soon as possible for which there may be a service charge for each accepted change to the reservation d) You must leave unit on the date and time designated, unless prearranged, and any additional rent must be paid in advance e)Abandoned possessions: We will not be responsible for any of your personal effects left in the unit. We will be glad, if found, to mail them to you and have the right to deduct postage from your security deposit f) If we cooperate with another agency in securing the rental, Jean & Abbott Luxury Kauai Vacation Homes will not be held responsible for their course of actions g) Unit may not be sublet or assigned without prior consent of Jean and Abbott Luxury Kauai Vacation Homes, LLC.
DISCLAIMER:
a) Guest hereby acknowledges the State of Hawaii is exposed to Tidal Wave/Tsunami/ Hurricane threat. Please refer to our local phone book regarding inundation area and evacuation instructions should a threat occur b) We recommend Travelers Insurance for any unforeseen circumstances.
Unfortunately we are not held responsible for any noise pollution including construction outside the perimeter of the property c) Weather in the State of Hawaii is unpredictable d) Agent acts solely as agent for Owner, the Owner has final authority concerning all matters e) Environmental Disclosure: Every person reacts differently to various pesticides, chemicals, and molds. Neighbors of the subject property may also use pesticides and chemicals that may affect a person that is sensitive to pesticides and other chemicals. Due to the tropical nature of Hawaii, many homeowners regularly use pesticides to combat pests in their home, and homes that have not been diligently cleaned and aired out on a regular basis may be subject to mold. If Guests are sensitive to pesticides, chemicals or molds, Guests are urged to investigate this issue prior to their arrival to Hawaii. Property managers are not experts in pesticides, chemicals or molds and not qualified to make recommendations or determinations concerning possible health or safety issues.
GUESTS FOR THEMSELVES AND THEIR RESPECTIVE HEIRS, PERSONAL REPRESENTATIVES, SUCCESSORS AND ASSIGNS, HEREBY RELEASE JEAN AND ABBOTT, LLC. AND THEIR RESPECTIVE DIRECTORS, THE OWNER OF THE PROPERTY, OFFICERS, AGENTS, EMPLOYEES, SURETIES, INSURERS, INDEMNITOR, ATTORNEYS, SUCCESSORS AND ASSIGNS FROM ALL CLAIMS, DEMANDS, OR CAUSE OR THING WHATSOEVER RESULTING FROM OR IN CONNECTION WITH THE PROPERTY OF THIS RENTAL CONTRACT, INCLUDING WITHOUT LIMITATION ANY CLAIM, DEMAND OR CAUSE OF ACTION FOR PERSONAL INJURY OR DEATH AND ANY AND ALL LOSS, LIABILITY, COST AND EXPENSE RESULTING FROM ANY CLAIM, DEMAND, SUIT OR CAUSE OF ACTION WHICH MAY BE ASSERTED.
CHECK-IN TIME: After 4:00 p.m.
CHECK-OUT TIME: By 10:00 a.m.
For the comfort and safety of all of our guests Jean & Abbott Properties are Non-Smoking and No pets are allowed.
Please note terms and conditions are subject to change without notice and confirmed only with an executed rental agreement.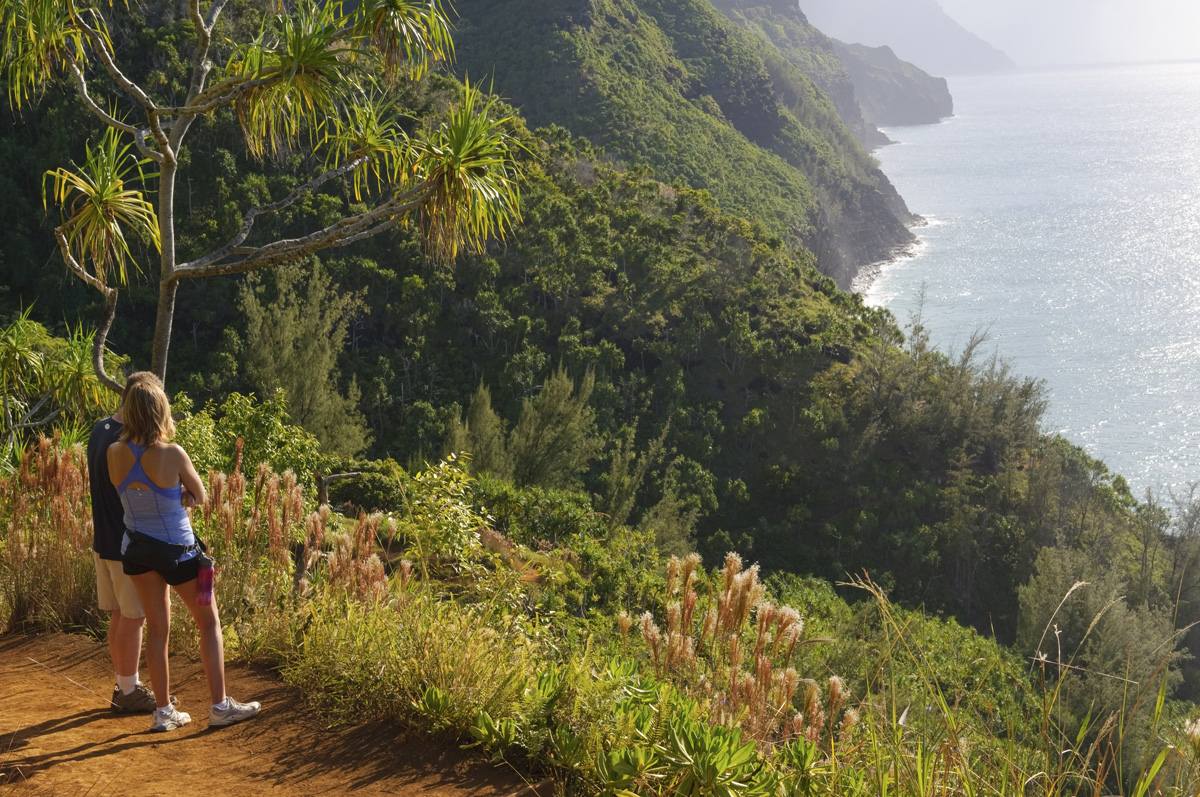 Payments:
SECURITY DEPOSIT:
Due within 7 (seven) days of booking (check, wire-transfer, cash, credit) to confirm your Kauai vacation rental reservation. Any long distance phone charges, un-returned keys, loss or damage to the Kauai rental property can be deducted from your deposit including but not limited to the following: number of guests exceeds that which is listed on the rental contract, excessive cleaning/laundry or rearranging furniture that has been moved, replacement of missing items from unit (including beach towels), soiling of towels, linens and carpets, costs of cleaning beyond the normal out clean fee, costs to replace keys and misuse of items belonging to the property.
PAYMENT:
Reservation fee is non-refundable. Full/balance payment is due no later than 120 (one hundred and twenty) days prior to check-in date. Please note particular Home Owners do have different set time-frames in which full funds/deposits are due. If booking/payment is within 30 (thirty) days of check-in date, the funds need to be paid in "cash" form such as a bank/cashier's check, traveler's check, or money order. If payment is not received by the due date, the agency has the right to cancel the reservation.
CANCELLATION/REFUNDS:
All cancellations are subject to a $100 – $500 processing fee. All cancellations must be made in writing (fax or email acceptable). For cancellations less than 120 days of your check-in date, full rent and taxes will be forfeited (unless dates can be re-booked).
TAXES:
All rental rates are subject to a Hawaii Excise and Accommodations Tax which total 14.96%. (4.712% Hawaii Excise Tax and 10.25% Hawaii transient accommodations tax).
FAQS:
To get answers to your Kauai vacation questions, visit our Frequently Asked Questions.