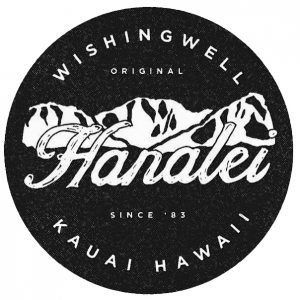 Wishing Well Shave Ice is our 'go to' when we are on Kauai' North Shore.  Not only do they have hand's down the best organic (and real sugar kine) shave ice on the island they have incredible Acai bowls, cold-pressed coffees, and a bunch of other treats that will leave you coming back form more…. and more… AND MORE!  The Wishing Well owners are rad people too… feels good to support them and keep our taste buds happy at the same time… Gotta check em out'!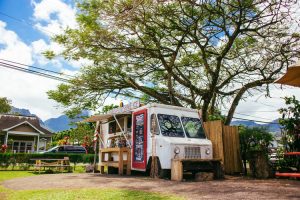 About Hanalei Wishing Well
Founded in 1983, Wishing Well Shave Ice has been a iconic figure to the Hanalei experience here on Kauai. With Kauai natives and new owners Jesse Merle Jones and Aamion Goodwin the shave ice stand has taken a new direction to a healthy and organic approach to shave ice, coffee, and aca'i bowls. With a deep commitment to the community, Jesse and Aamion put their pride and joy to making the best possible shave ice combined with the most at home feel for visitors to Hanalei. Making for a memorable and healthy experience every time! Please feel free to stop by and enjoy what we love to do for you!
Aloha from Jesse MJ,  Aamion G, and the Wishing Well team