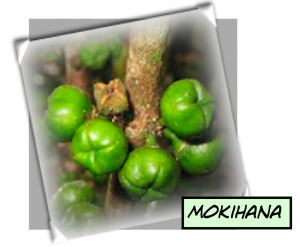 Aptly named the Garden Isle, Kauai, the oldest of the Hawaiian island chain has taken advantage of it's "ripe old age" and an average 400 plus inches of rain a year pouring down onto Mt. Waialeale,  to develop Kauai's flora into one of the most bountiful, lush, tropical environments  in all the United States and some say in the western hemisphere.
The majority of plants you'll find on Kauai aren't native to the island.   For thousands of years, seeds, plants and trees were carried to the Hawaiian Islands by sea winds, birds and the many cultures that have migrated here.
The official Hawaii state flower is the yellow hibiscus and each island in the chain  has its own designated official flower.  The county of Kauai has chosen the Mokihana, which actually isn't even a flower at all. They're light green berries found mainly in Kauai's rainforests.
There is probably not an activity on Kauai where you won't meet Kauai's floral bouquet.  Here are some of our favorites…..


If this is just whetting the appetite of the horticulturist in you  be sure to visit the Allerton Gardens, the McBryde Garden and the Limahuli Gardens.  Varieties of tours, with or without guides are available regularly.  Read further about these Kauai botanical treasures on an earlier blog posting called the National Botanical Gardens.
The flora of Kauai are without a doubt the treasure that is the living representation of Aloha, embracing visitor and local alike with color, fragrance, and even nourishment that are meant to be enjoyed as well as being  a beautiful reminder of our connection with our natural surroundings – the aina (land) and the importance to nurture and honor that connection.