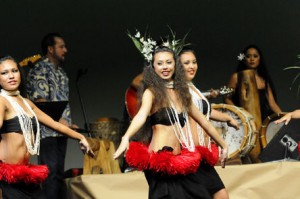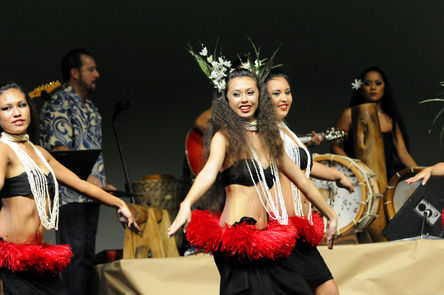 We've told you about E Kanikapila Kakou – a chance to hear real Hawaiian music.
Now we're going to tell you where to see real Hawaiian dance:
Because there's gonna be a whole lotta shakin' going on February 4th at Hula Hoike 2012 when Leilani Rivera and Halau Hula o Leilani perform hula, Tahitian and Maori dances accompanied by the Makaha Sons, one of Hawaii's favorite trios.
The venue: the Kauai War Memorial Convention Hall in Lihue. Show starts at 7 pm, and there's a craft show in the lobby starting at 5 pm (Hawaiian arts, crafts, clothing, jewelry and more). Tickets are $25 at the door for adults, and $15 for children age 4-14. Here's a little preview.