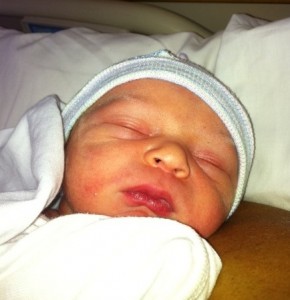 Zack and I are officially outnumbered!
Baby #3, seven pound Kona Colt Abubo, arrived on Sept. 15th and WE ARE SO IN LOVE!
We named him Kona because Zack and I were married on the Big Island, and it holds a special place in our hearts. And we just found out that in Hawaiian, kona means "calm," so the name is only getting better!
Stone and Tiger, Kona's "big" brothers, are super excited about the newest member of our 'ohana, too. I'll write more later… but right now, I'm tired!