Could there be a more idyllic place to say, "I do" than Hanalei Bay, Kauai? We don't think so, and legions of happy brides agree.
Must have something to do with kissing under a rainbow, or a waterfall, or seeing Hanalei by moonlight…?
If you are looking for an awesome wedding photographer, Sara Wall's exquisite work has to be seen to be believed. Check out her underwater photos! (Not to mention that her laid back personality and well developed sense of humor are bound to help diffuse any wedding day jitters.)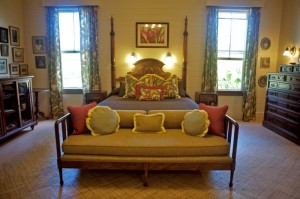 And if you are looking for a magical spot to host a wedding, the Kauikeolani Estate in the "heart" of Hanalei is a gracious 6 bedroom/6bath home with a 12′ wide verandah set on an expansive green lawn across from the beach. Originally built in the 1800s, it even has its own 9-hole golf course!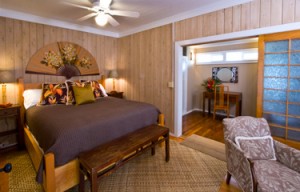 When it's time to bed, you could slip away to this romantic Hanalei cottage. This plantation style bungalow reflects the the era of old Hawaii, and it's just steps from the Bay…
And that moonlight.