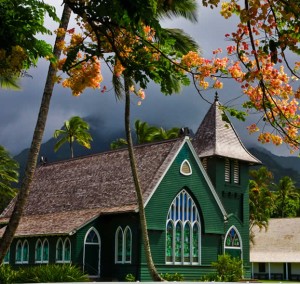 The Hawaiian Islands' diverse cultural heritage and history is inevitably entwined with its diverse religious philosophies.
Kauai has been considered by many 'spiritual' seekers as place of great power and connection to the Infinite and is home to religious and spiritual communities that span Christian to Buddhist to Hindu, Muslim, Daoist, Hebrew and many more.
To practice and maintain each of their unique perspectives of connection with the Divine, Kauai has provided a stunning backdrop for the Islands' religious homes. Many of Kauai's churches have maintained their unique architectural identity from the 1800's surviving fire and hurricane and continuing to faithfully shelter and serve their respective congregations.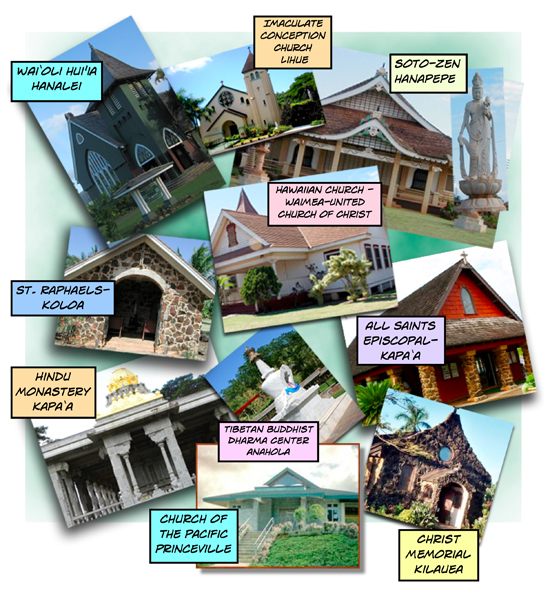 If you would like to continue your religious practice and/or devotions while visiting Kauai, you will find the Aloha Isles Directory helpful in finding your preferred denomination.  If you are planning a Kauai wedding or ceremony and are looking for a church for your special day, please contact Jean and Abbott Properties' Concierge Service for more information at (808) 826-2559.