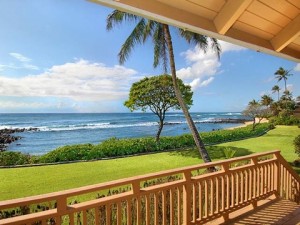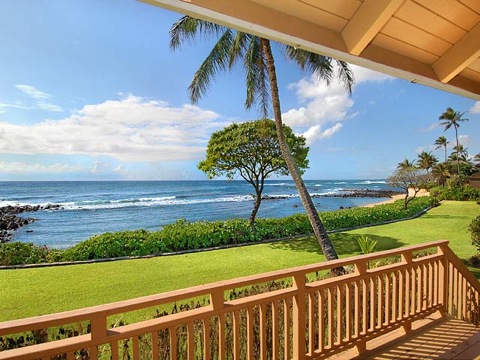 Well, actually, it's about 75 degrees, but it might dip all the way down to 67 tonight! If you're considering booking a winter vacation on Kauai, your best bet for consistently sunny weather is on the south shore.
Like Hale Kai, a quaint two bedroom beachfront cottage with spectacular views of the Poipu coastline. Hale Kai means "ocean house"—and this little cottage is just steps from Baby Beach, one of Kauai's most private swimming and snorkeling coves.
Of course, all our Kauai vacation rentals are super-equipped, but if there's anything else you need, I highly recommend www.readyrentals.com – a super handy site for guests who want to rent any extra gear while on island: cribs, pack n' plays, strollers, sand toys, you name it… just reserve the items and they'll coordinate with us to deliver the gear right to your vacation home.