Aloha Guests!  Kauai has SO many wonderful things to do, see and eat!  Where to start… it gets overwhelming with all of the activity books, magazines, online sites… where does one begin in figuring out what to do with each precious vacation day on the island?   I have a few top recommendations of things I THINK should not be missed while visiting the garden island.  Take a look at the below and please let us know your thoughts?  If you have any tips or suggestions please let us know so we can add these to our growing list.
* Discover our favorite north shore beaches: Hanalei Bay for incredible beach walks, calm summertime swimming, and challenging winter surf breaks; Kalihiwai for family fun, with firm, level sand perfect for running, and river kayaking (in summer, you can kayak in the bay itself); Secret Beach for quiet seclusion, accessible only down a cliff side trail; Larsen's Beach for lazy afternoons of beach combing; or Tunnel's Beach for amazing snorkeling, best in summer or on calm winter days.
* Drive to the end of the road on the north shore. From Hanalei to Ha'ena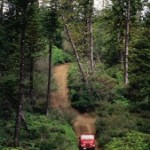 and then on to Ke'e Beach, you will wind along a narrow road, at times crossing one lane bridges, at times hugging the cliff, or perched next to the sea. At road's end, Ke'e Beach is a great spot for summertime snorkeling, and is also the trailhead for the Kalalau trail.
* Tour the Na Pali Coast. This spectacular wilderness area is one of the most beautiful places in the world – huge waves crash against jagged cliffs, and waterfalls plunge into the cobalt sea. See the whole Na Pali coast either by boat or helicopter. One gives you a bird's eye view; the other takes you up close into sea caves and under sparkling waterfalls. If possible, try both.
* Hike the Kalalau Trail even if only for the first quarter mile. Experience the amazing Na Pali cliffs from a narrow footpath winding through tropical trees and streams along the coastline. Seasoned hikers can forge ahead to Hanakapi'ai Beach, Hanakapi'ai Falls, or beyond.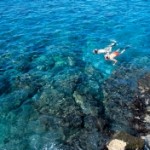 * Snorkel with Kauai's fish: Poipu Beach on the south, Lydgate Park on the east, and on the north, Tunnels (best in summer or calm winter days) and Ke'e Beach (summer only). Or try scuba diving. Gregg Winston at Watersports Adventures, an excellent scuba teacher and pro guide, can coax even the most timid first-timers into the water and on to adventure.
* Escape to a hidden beach, perhaps Secret Beach, Larsen's, or Kilauea (north shore); Maha'ulepu Beach (south shore); the long beach walk south of Lydgate Park (eastside); or Pakala's (also called Infinities) (westside).
* Sunrise, sunset: In summer, head north to one of our favorite beach overlooks, or visit the Princeville Hotel, watch the sun set into the ocean (summer) before a leisurely dinner in Hanalei. In winter, try the Beach House Restaurant in Poipu, or drive father west to the beach at Kekaha. At sunrise, walk the beach south of Lydgate Park on the eastside.
* Drive to the end of the road on the westside. See spectacular Polihale Beach, miles of white sand and a limitless horizon against tall cliffs.
* Taste local Kauai. Try a restaurant that has been serving meals on the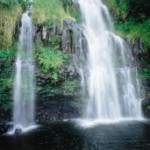 island for more than 70 years:
Haimura's Saimin, Barbecue Inn, or Tip Top (Lihue); and Hanama'ulu Café & Tea House (Hanama'ulu). Here you can find authentic Kauai!
* Sample Kauai treats: lilikoi chiffon pie, Taro-Ka Chips, shave ice, and home-made ice cream.
* Meet local farmers at farmers' markets. On different days in different parts of the island, you can sample wonderful fruits and vegetables from the back of pick up trucks and on folding card tables – mangoes, papayas, tasty bananas and star fruit, as well as beautiful flowers. You will be tempted to cook eggplant and string beans – even if you're on vacation!
* Try Kauai's fresh catch: Local fish markets sell fish off the boat: Ara
Sushi Market (Hanama'ulu), Fish Express (Lihue), and Pono Market
(Kapa'a) which has what many consider the island's best poki (sashimi
grade fish with seasoning and onions). For a terrific lunch or cook-your own
filets, try Kilauea Fish Market (north shore) or Koloa Fish Market
(south shore). Or hook your own dinner on a fishing charter.
* Zipline over Kauai's valleys and streams on a Kipu adventure.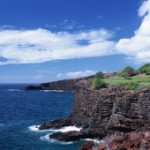 * Drive Waimea and hike Koke'e. The Waimea Canyon is Kauai's own miniature version of the Grand Canyon. At road's end, hiking trails in Koke'e can show you gorgeous forest scenery entirely different from coast and beach.
* See the privately-owned island of Ni'ihau, off limits to all but native Hawaiians (in order to preserve Hawaiian culture). Holo Holo Charters and Blue Dolphin Charters take snorkeling trips to the reefs off Ni'hau; Seasport Divers has an all-day three-tank scuba boat dive for certified divers. Ni'ihau Helicopters (operated by the Robinson family) offers an air tour with a beach and picnic stop.
MOST IMPORTANTLY… Have fun, you are on vacation!  Kauai has so much to offer and no matter what you choose to take part (shelling at Tunnels Beach or Zip-lining through Kauai's Rain Forest) you will have an unforgettable and memorable time.
Take a moment to preview our large selection of amazing Kauai vacation rentals sprinkled around the island.   Being in your own 'home away from home' is an ideal way to stay on the island… gets one away from the hustle and bustle of a typical resort and let's you experience the true feeling of the island.