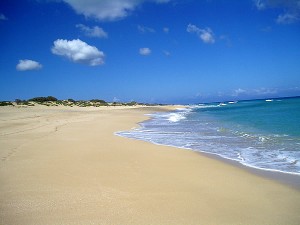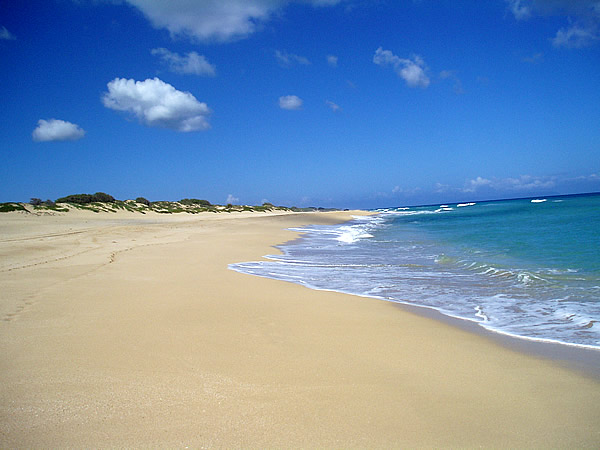 Consider your interests and that will help a little when making the difficult decision of which Kauai beaches to visit, unless you're fortunate to have the time to visit them all! The island's beaches are idyllic for walking, sailing, surfing, sunbathing, fishing, picnicking, hiking, snorkeling, people-watching, swimming or snoozing — and the list continues, as you will quickly discover.
While the many beaches offer their own distinct advantages, it is important when visiting Kauai to adhere to safety guidelines whenever you go to the beach. Kauai's central Pacific location provides some of the largest waves on the planet breaking on her shores, so we strongly recommend that you to swim only at beaches with lifeguards on duty.  These beaches include Hanalei Beach Park, Waioli, Anahola, Wailua, Lydgate, Poipu, Salt Pond, and Kekaha.  A great advantage to Kauai's beaches is that all of them are public; some hotels may have private areas that include some beach facilities for guests, but as long as you walk along the public access walkways, you are free to explore all of these special beaches.
Some of the fun choices you'll need to ask yourself are whether you want transparent or sapphire waters, rocky reefs or quiet sands, foamy waves or patient seas; regardless, you'll bask in glorious sunshine, fresh air, nearby mountain cliffs in some areas, and happy times. And when exploring Kauai's amazing beaches, be sure to exercise the following safety tips:
1. Swim at lifeguarded beaches ONLY ask lifeguards for safety and swimming tips.
2. Lifeguards post warning signs Dont ignore them! Read them and heed them!
3. Conditions constantly change daily and seasonal changes must be monitored closely.
4. Waves come in sets it can look calm for up to 20 minutes between dangerous sets of huge waves.
5. Hazards can exist in ANY coastal area – not just in the water. Be careful on wet sand and rocks.
6. Do not fight a rip current if caught in a current keep calm, float, breathe, dont panic, and wave for help. Go WITH the current and conserve energy.
7. Use the buddy system never swim alone & know your limits.
8. When in doubt don't go out! Please visit The Kauai Beach Explorer Project for current surf conditions and important beach and ocean safety information.Have fun and always remember to be safe!