Special Alerts:
COVID-19 as of June 25, 2020 12:00 p.m.
Hawaii has a long tradition of welcoming visitors from around the world. The hookipa (hospitality) and Aloha Spirit that people feel as they explore our islands has become stuff of legends. At this time however, like many of you, we are still focusing on the health and safety of our community, visitor industry employees, health care professionals and our healthcare system. As a small, remote island community, our residents are particularly vulnerable to the COVID-19 crisis.  To that end he has mandated a 14-day quarantine for all visitors and residents entering the state or beginning August 1, travelers who have a valid negative COVID-19 test 72 hours prior to arriving will not be subject to the 14-day mandatory quarantine.
Should I come to Hawaii as planned?
On June 10, Governor David Ige issued a NINTH EMERGENCY SUPPLEMENTARY PROCLAMATION to his Emergency Rules extending the mandatory 14-day quarantine through July 31 for all passengers (visitors and returning residents) arriving into the state of Hawaii. Additionally, operations, including peer-to-peer platforms or sharing services, may not rent vehicles to any person who is subject to a 14-day traveler quarantine order unless an exemption is granted.
People who are required to self-quarantine for 14 days must designate a hotel or motel as their designated quarantine location. No person who is subject to the mandatory self-quarantine is allowed to stay in a short-term or vacation rental.
Pre-Travel Testing Program for Out-of-State Travelers – August 1
Governor David Ige held a press conference on June 24 and announced an option for the mandatory quarantine for travelers that will begin on August 1. Details will be forthcoming: "We are working on an alternative to the 14-day mandatory quarantine that would allow a safe and healthy way for travelers to return to the islands. Today I am announcing that beginning August 1, we will implement a pretravel testing program for travelers to Hawaii as an alternative to the 14-day mandatory quarantine. Beginning August 1, travelers who have a valid negative COVID-19 test prior to arriving will not be subject to the 14-day mandatory quarantine. The quarantine will remain in place for those who choose to not get a pretravel test. The health of our community continues to be our primary focus and priority. This multi-layered screening process allows travelers to return and allows us to continue to protect the health and safety of our community."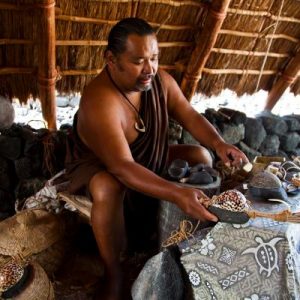 What Happens if I Travel to Hawaii Now?
The state of Hawaii's website SAFETRAVELS.HAWAII.GOV further explains the entrance and quarantine process.
Every adult traveler (including officers and crew members) flying from the continental U.S., and international must complete the MANDATORY TRAVEL DECLARATION FORM and the revised 14-day ORDER FOR SELF QUARANTINE FORM.
These mandates will remain in place until further notice.
As this would mean that visitors would need to remain in their rooms for most or all of their vacation, travelers are strongly urged to postpone any trips to Hawaii.
For more information about statements issued by Governor Ige, CLICK HERE.
Governor Ige has lowered the alert level to yellow – "Act with Care" – which enables more businesses to reopen. Everyone must continue to wear facial masks when entering places of business and as outlined in the governor's Emergency Rules. Four counties have different and varying guidelines, details by island:
Is Inter-island Travel Allowed?
The inter-island travel quarantine was lifted on June 16, 2020.
Once at the airport, travelers will be thermal screened, and temperature cannot be above 100.4 degrees.
Travelers may be prohibited from boarding a flight if they refuse to complete the mandatory form, have an elevated temperature above 100.4 degrees, or are on the 14-day quarantine list prohibiting them from flying. (Visitors who are still in their 14-day quarantine are not permitted to fly to another island. This will continue to be the case through July 31.)
More information about inter-island travel can be found HERE.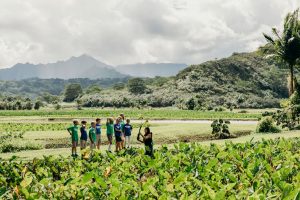 What's the situation in Hawaii?
Hawaii has 835 confirmed cases of COVID-19 (Kauai – 29; Oahu – 584; Maui – 122; island of Hawaii – 86; Pending – 0; HI residents diagnosed outside of HI – 14).

Required Hospitalization – 105; Released from Isolation – 686
Hawaii deaths – 17
What Accommodations Are Closed or Closing?
In Governor Ige's Ninth Supplementary Proclamation, it's stated people who are required to self-quarantine for 14 days must designate a hotel or motel as their designated quarantine location.
On the islands of Kauai, Maui, and Hawaii, short-term and vacation rentals are allowed to operate. However, no person who is subject to the mandatory self-quarantine is allowed to stay in these operations.
On Oahu, short-term or vacation rentals are considered non-essential business and illegal to operate.
What Attractions and Activities Are Closed?
Outdoor activities are beginning to re-open. Please check individual websites on status, hours, and guidelines. Following is a partial list of updates and closures by island:

Statewide

On May 6, the Department of Land and Natural Resources Division of State Parks announced the re-opening of select parks and monuments across the state with an emphasis on social distancing and exercise and continued restrictions on gatherings of any sort. Conventional park activities such as parties, gatherings, picnics, setting up on the beach, and camping are still not allowed. Click HERE for more information.
Retail businesses and services, including apparel and electronics, and shopping malls are considered low-risk businesses and allowed to re-open on the islands of Kauai, Oahu, Maui, and Hawaii. Modified hours may be in place and individual stores may still be closed.
Following guidance from the Centers for Disease Control and Prevention, state and local public health authorities, the National Park Services is increasing access and services in a phased approach across all units of the National Park System. Before visiting a park, please check the park website to determine its opening status. CLICK HERE for the list of Hawaii's national parks.
Farmers markets are beginning to reopen. Please check individual locations for times and further details.
What other information is available?
The Hawaii Tourism Authority continues to monitor the situation via the Centers of Disease Control and Prevention (CDC) and the State of Hawaii's Department of Health (HDOH). The available information continues to evolve, and you may want to bookmark the below sites as a resource for up-to-date information:
CDC:
Notices:
Kauai:
Current as of February 3, 2020
Haena State Park Update / North Shore Road Update
Entrance to Haena State Park (which includes the Kalalau Trail, Hanakapiai Falls, Kee Beach) requires advance paid reservations for the park and its parking lot. If you do not have a paid reservation for that specific day, you will be kindly asked to turn around. Walk-ins require advanced reservations too. For more information please go to: HTTPS://DLNR.HAWAII.GOV/DSP/PARKS/KAUAI/HAENA-STATE-PARK/
HTTPS://WWW.GOHAENA.COM/ Gets you Haena State Park information and North Shore Shuttle information.
Limahuli Garden is now open and requires advance reservations. Parking at Limahuli is only for the garden and NOT for Haena State Park.
For more information, please visit the DLNR STATE PARKS HAENA-NAPALI ACCESS WEBPAGE. Please check this site often for additional updates.