A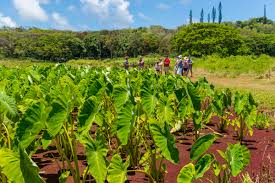 nyone up for a culinary romp through paradise! Hop in your car and follow the guide on a tasting adventure through Kauai's Royal Coconut Coast. Take a short stroll down an old plantation road and learn about taro farming; sample paniolo (Hawaiian cowboy) food and enjoy tastings at some of the East Side's best farm-to-table restaurants. This food tour is centered around the beauty and creativity of the Royal Coconut Coast and spotlights a founding chef of Hawaii Regional Cuisine.
A highlight of this tour is meeting Jean Marie Josselin, executive chef and owner of Josselin's Tapas Bar & Grill and Jo2 (pronounced jay oh two). Jean Marie is a regional legend and a founding chef of Hawaii Regional Cuisine. During this tour, guest enjoy a private tasting at Jo2, celebrating what's fresh, seasonal and local.
This 4-hour tour begins with a 90-minute tour at a family-owned farm where guests sample some of Hawaii's traditional foods while learning about plantation history and culture of the Kealia area. The tour ends at a breezy ocean-side restaurant with island-fresh pupus.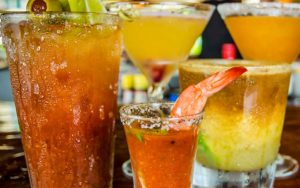 These tours are designed by, Marta Lane, founder of Tasting Kauai. Marta, a Kauai-based food and farm writer since 2010, is the author of "Tasting Kauai – An Insider's Guide to Eating Well on the Garden Island." Tours are expertly led by, Michelle Lemay, a professional tour guide for 10 years who has led adventurous visitors on trips around the world.
These exclusive tours are designed to be small. This allows guests intimate access and personal introductions to some of the best food makers on Kauai. Locally-made products that are available for purchase include, but are not limited to: fresh tropical fruit (seasonal), dried-fruit, honey, organic goat cheese, macadamia nuts, salsa, hot sauce, mustard, ice cream, cookies, pies, pasta and Hawaiian medicinals. Custom tours available too!
Save
Save
Save
Save