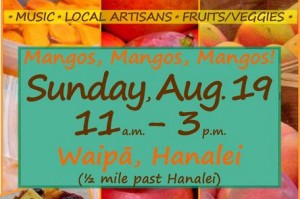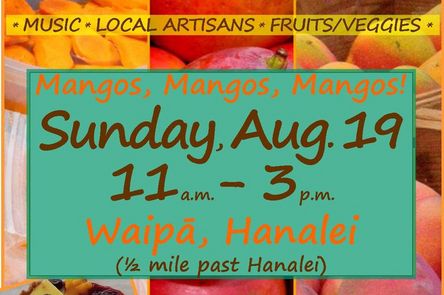 'Tis the season, so if you love mangos—and who doesn't?—head to the north shore on August 19. Next Sunday, from 11 am to 3 pm, the Waipa Mango Festival (just north of Hanalei town) will celebrate the "king of fruits" with all things mango.
That means mangos for sale, along with mango-inspired products by local artisans, cooking demos, music, and even workshops in tree care and grafting.
When you've had your fill of our favorite tropical fruit, drive up to Princeville for a free concert on the lawn at the Prince Albert Park from 3 to 6 pm featuring local musicians Madison with Tyler Nina… and the Nectar Mystery Band.
Nectar? That sounds like it might have something to do with mangos. Could be a sweet way to spend a summer afternoon.